Access to Nagasaki

From Nagasaki Airport to Nagasaki Station
There are 4 different buses going to Nagasaki city. All of them will stop at Nagasaki station bus terminal.

Platform⑤
For Nagasaki Shinchi/ Nagasaki Station Bus Terminal/ Cocowalk Morimachi, via Dejima Road Time to Nagasaki Station Bus Terminal : 43 minutes
Platform④
For Nagasaki Station Bus Terminal
via Showa-Machi : 55 minutes
via Showa-Machi / Sumiyoshi : 61 minutes
via Michinoo / Sumiyoshi : 67 minutes
Fares (Between Nagasaki Airport and Nagasaki Station Bus terminal)
One-way ticket : 900 yen, Two-way ticket : 1,600 yen
A taxi will cost approximately 10,000 yen and will take around 45minutes to Nagasaki station (depending on traffic). Taxis can be found in front of the Arrivals lobby (1F). All taxi companies are reputable and belong to one of the major Nagasaki taxi companies. Prices cannot be bargained with and the fare is paid to the taxi driver directly at the end of the journey. The taxi driver can issue a receipt on request.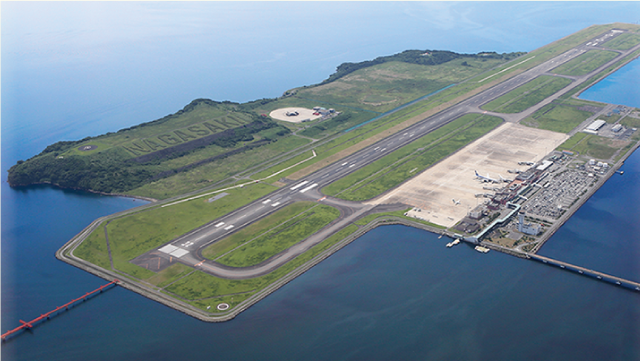 Faculty of Economics, Nagasaki University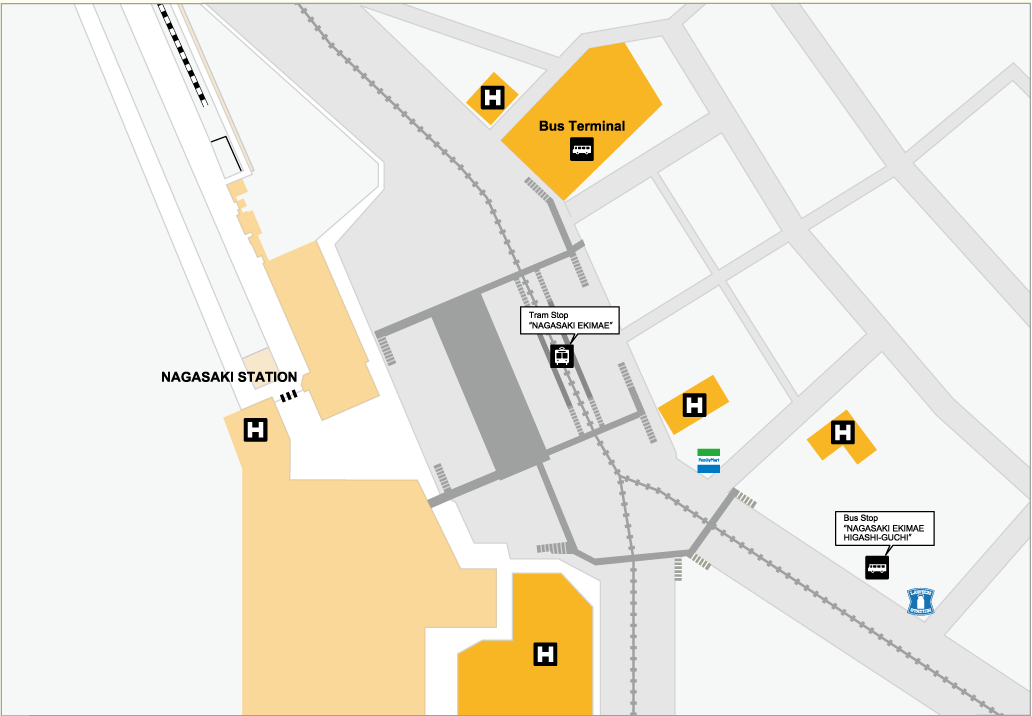 Access from Nagasaki St. to Faculty of Economics (Katafuchi Campus)
・Taxi
[Fare] around 1,000 yen
Ask the front desk at the hotel to make a reservation.
Ask the taxi driver to go to Nagasaki University Katafuchi Campus saying;
"Nagasaki Daigaku Katafuchi Campus Honkan onegai shimasu"
(長崎大学片淵キャンパス、経済学部へお願いします。)
Address: Faculty of Economics, Nagasaki University, 4-2-1 Katafuchi, Nagasaki
・Bus
[Fare] 150 yen
From "NAGASAKI EKI-MAE HIGASHU-GUCHI" to "KEIZAIGAKUBU-MAE"
Take "RED BUS (operated by KENEI-BUS)" for
【循環】・【立山】・【浜平】・【東高下】・【西山木場】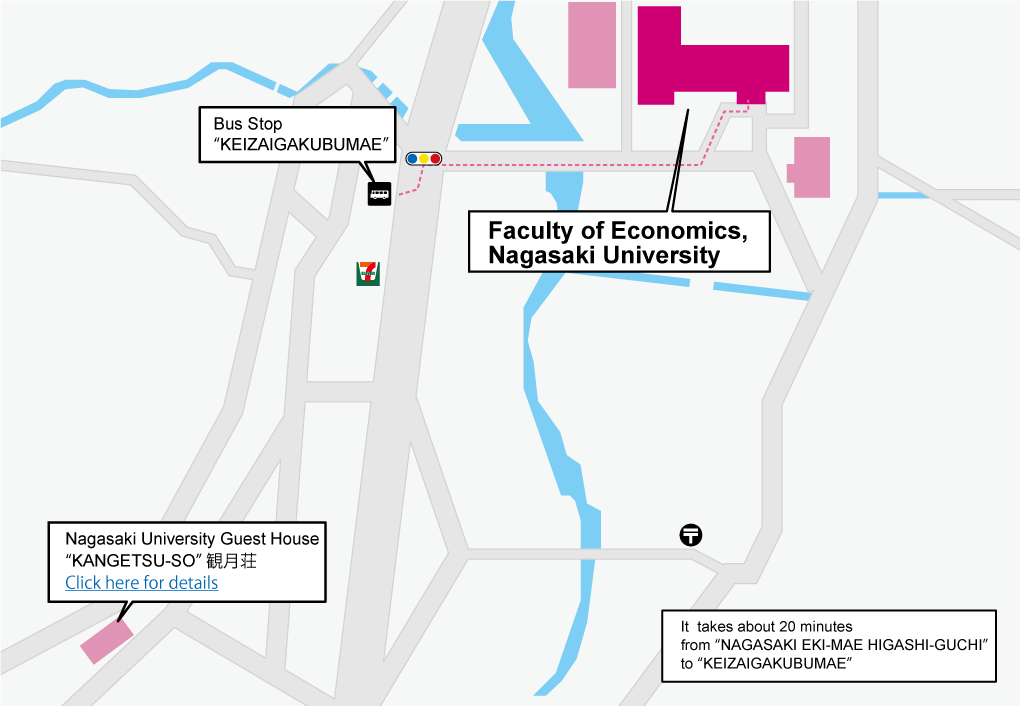 4-2-1 Katafuchi, Nagasaki-city, Nagasaki 850-8506, Japan
〒850-8506 長崎県長崎市片淵 4-2-1
Tel: (095) 820-6300 Fax: (095) 820-6370