The 12th International Conference
on Asian Financial Markets
and Economic Development
<Hikone Castle>

Conference Venues:
(1st day) Kyoto TERRSA
(2nd day) Hikone Campus, Shiga University
January 7-8, 2017
Kyoto & Shiga, Japan
Call for Papers
The 12th International Conference on Asian Financial Markets and Economic Development invites you to submit a paper for presentation hosted by the following three universities: Forum on Issues Surrounding the Business in East Asia, Nagasaki University (Japan), the Risk Research Center, Shiga University (Japan), and Southwestern University of Finance and Economics (China).
The Conference welcomes empirical research papers on financial issues on Asian countries and markets. The empirical works on development of Asian countries are also welcome. Enjoy not only our conference but also special season in traditional Japanese new years days in Kyoto and Hikone, Shiga.
The deadline for a full paper submission is September 30, 2016.
Instructions for authors
Each author is required to submit a double-spaced copy of the full paper in Microsoft Word for Windows format. For consistency, use a 12-point Times New Roman font and at least 1 inch margins all around. The paper is preferably not to exceed 30 pages. Please include a cover page indicating the name, title, affiliation, complete postal address, e-mail address, telephone number and fax number of the author(s). On the cover page, please also indicate the abstracts and keywords of your paper. Abstracts without full papers will not be considered.
The paper should be e-mailed to the address below:
Professor Masayuki SUSAI and Professor Akihiro OGURA
The 12th International Conference on Asian Financial Markets and Economic Development
Email: icafm@ml.nagasaki-u.ac.jp
Papers will be selected by the conference committee members. Notification about the decision will be made by October 15, 2016.
All papers will be subject to a blind review process. The submission of a paper for review means the author certifies that the manuscript is not copyrighted, and has not been published elsewhere. Further, authors of accepted papers will have the choice of publishing either the full paper or an abstract in the online conference proceedings only if at least one author registers and attends the conference.
Please keep in mind that a contributor may not present more than one paper at the conference, but can be a co-author of another paper presented by other contributors.
For additional information, please contact Professor Okada, the Chief Conference Secretariat through the following address:
Email: info_icafm@ml.nagasaki-u.ac.jp
Conference Schedule
January 7, 2017 (Saturday, Kyoto) - January 8, 2017 (Sunday, Hikone)
Conference Registration Fee
$200 (US dollar) to be paid at the registration table at the conference venue. A special registration fee of $50 is available to full-time graduate students
Registration fee includes:
Reception (held in Kyoto), 2 Luncheons, Coffee Breaks, Copy of Conference Program, Admission to all Conference Sessions
Conference Venue:
(1st day) Kyoto TERRSA (Kyoto Citizen's Amenity Plaza)
Shinmachi Kujo Minami-ku, Kyoto, Japan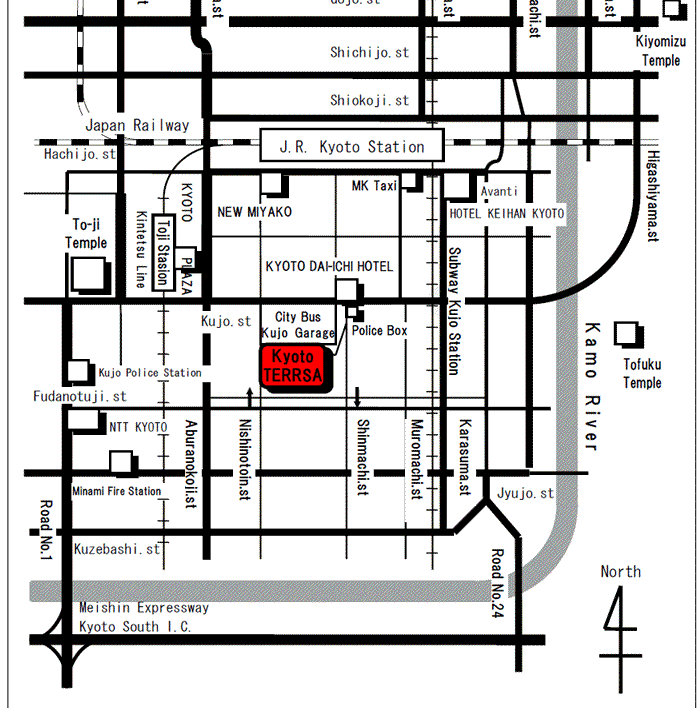 (2nd day) Hikone Campus, Faculty of Economics, Shiga University
1-1-1, Banba, Hikone, Shiga, Japan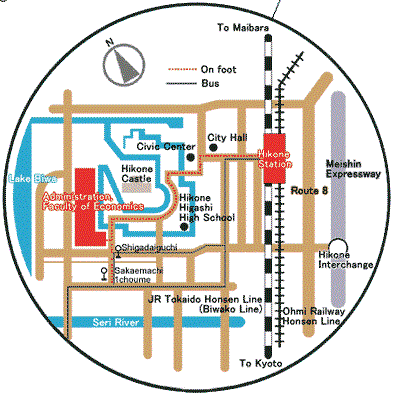 The conference venue on the first day is conveniently located only 15 minutes walking distance away from the Kyoto station which is at the heart of ancient city with traditions and historical monuments. (It is only five minutes away from nearby stations which are only next to the Kyoto station.) Nearby tourist destinations among many popular places are Toji Temple (10 min walk) and Kiyomizu-dera Temple (20 min. by bus).
Hikone on the second day is a smaller town with population of 110,000 in a relaxed atmosphere of environmentally-rich Shiga prefecture. It is only 50 minutes away by JR rapid train from the Kyoto station. Hikone campus is situated just by a beautiful 400 years-old castle, one of only four castles designated as national treasuries in Japan, and Lake Biwa, the largest lake in Japan.