The Undergraduate Courses
1.Education aim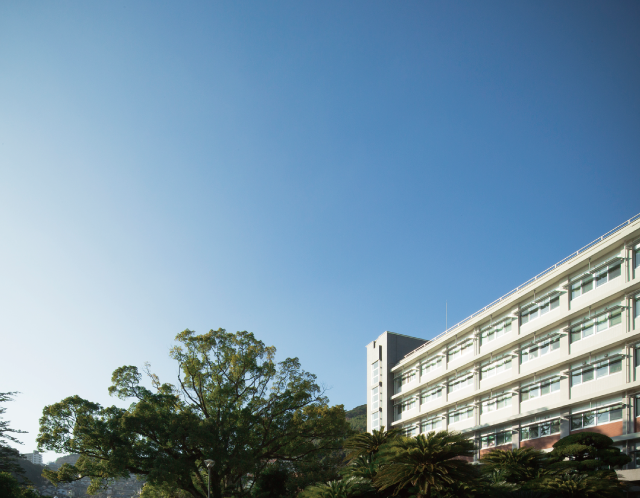 Our Faculty bases its education on a core philosophy that aims to "cultivate practically skilled economists adapted to the 21st century." Our vision of a "practically skilled economist" is that of a person with a high level of specialist knowledge of economics and able to translate that knowledge into practical and effective action. The cultivation of such professionals has been the purpose of our Faculty since its establishment, and is a tradition of which we are most proud.
A "practically skilled economist" for the 21st century must be equipped with the ability to solve problems and generate solutions appropriate and applicable to modern economic society, which is becoming ever more globalized and digitalized. Specifically, he or she must have the following three skills:
Wide general knowledge, a strong foundation in basic economic knowledge, and a high level of up-to-date expert knowledge in a chosen field of specialization
Intellectual skills in information processing, quantitative processing and communication
The ability to think creatively to generate solutions, using the knowledge and skills they have cultivated.
In order to nurture graduates who can fulfill the demands outlined above, our Faculty has prepared a curriculum called "Single Faculty Course System", with the following unique advantages:
Acquisition of both general foundational and specialist knowledge
Development of abilities in information processing, quantitative processing and communication skills
Cultivation of creative thinking and problem solving skills
Maximization of practical learning experience opportunities
2.Course description
Four courses
The Faculty of Economics has a four-course system. This is to foster practical economists who can solve economic and management issues in today's society. Students who wish to participate in this program can choose one of the following courses in the second year.
| Course Name | Contents |
| --- | --- |
| Economics and Policy | This course develops knowledge of and an expertise in economics through the application of economic theory. Students will learn how to resolve the various issues of modern Japan by considering the relationship between the domestic and foreign economies. |
| Global Economics | This course develops basic knowledge of economics and business administration. Additionally, students will learn how to use this knowledge to resolve global issues. |
| Finance | This course develops the basic knowledge of economics, business administration and expertise in finance. Students will learn how to manage the challenges associated with capital mobility without borders based on understanding the activities related to the procurement and use of funds. |
| Management and Accounting | This course develops the knowledge of and expertise in business administration and accounting. Students will learn how to manage and solve a variety of challenges firms face in today's business world. |